While playing a vital role in the communication industry, Out Of Home media generates a steady career path for a pool of creative talents.
After enjoying my Sunday brunch last week, while driving back home, I saw a billboard featuring a golden necklace embellished with diamonds and endorsed by one of the Bollywood superstars. I turned around couple of times, to see it again. There were many like me, who turned around to see either the superstar or the necklace. The billboard must have felt shy with such a continuous flow of viewers.
A billboard or for that matter any other medium never lost its glory with its presence on streets or at public squares.  As people are getting busier and spending more time outside, they need to be reached while they are travelling, or when they are gazing out from a window of their office, or when they are stuck at an airport.
Out of home (OOH) media always has an incomparable outreach. One of the best features of OOH media is that it doesn't need a particular time slot to feature in front of its viewers. It's always communicating with the people who are roaming around. It accommodates all of us as its viewers. Thus, undoubtedly, it remains one of the best media platforms and has no expiry date. Rather, it's growing every day. With the burgeoning of technology, OOH media has already gone digital. Thus, it has a wide scope to become more attractive, innovative and exceptional with animators and graphic designers coming in the picture.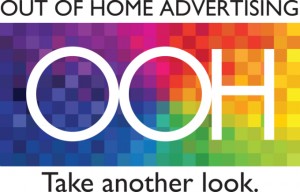 With its steady growth over the years, OOH media is substantially building many career options. OOH media, which helped brands with its natural presence within the people to regain their lost glory, will never fall short of jobs. When a single billboard is put on a tall stand in one of the corners of a street, a photographer, a painter, an animator, a programmer, a designer and many such creative people have already chosen a steady career growth.
To nurture the budding talent in OOH media, North point learning centre along with Dentsu Aegis Network have designed the Post Graduate Program in Out Of Home Advertising. The course is the first of its kind and it spans over 6 months. It has an objective of creating and attracting new as well as existing advertisers to this dynamic sphere of media. On successful completion of the course, Dentsu Aegis Network, a leading OOH group will also be offering job opportunities in their ventures Milestone brandcom and Posterscope. So, pull up your socks and grab your seats for this amazing OOH program.