There are 300 million people around the globe who click pictures everyday and instantly share it on Instagram. Even before clicking the next picture, they get likes and comments from different corners of the world for the last one.  Yes, Instagram is that quick.
Every social media platform has its own unique feature. Facebook has 'what you are feeling', Twitter has 140 characters, and Instagram has double-tap. If you're one of the 300 millions, you are well aware of Instagram's double-tap which replaces Facebook's 'thumbs up' button to make it easier for users to like pictures. So far, users were double-tapping their favorite celebs on Instagram until it became a mobile marketing platform for businesses and brands. Loosely used double tap giving 300-400 likes for a single picture is reviving the advertising through digital posters and pictures. By making it open for businesses, Instagram has apparently revolutionized social media marketing.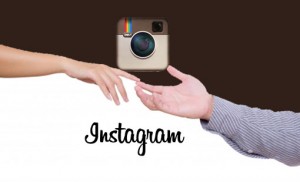 Moburst, a global mobile marketing agency, tried its hands on Instagram for branding and promotion. Lior Eldan, the co-founder and COO of Moburst has given insights on the experience of their first Instagram ad campaign. To run a successful advertising campaign on Instagram, one needs to play with the images to make them attractive, eye-catching and innovative as the users on Instagram show meticulous interest in pictures. They interpret the messages that an image is trying to convey. They leave comments about some minute details which one would have never thought about. Promoting a business here is a careful task as this huge platform can either build your brand or it can make it one of those mediocre images that users simply ignore every day.
On Instagram, the trick that one would love to use is that your advertisement shouldn't look like an advertisement. Sponsored links on Instagram help you promote products through ideas and messages, by making them seem like a usual post and not a deliberate effort of promotion. Advertising on Instagram is 50 percent more expensive than advertising on Facebook; however double-tap on Instagram can generate abundant viewership for your creative advert. Through its sponsored links and double-taps, Instagram that was once just a social platform is now emerging as a new way for marketing and advertising on digital media. So, is your brand ready for this 'Insta way'!