Mobile marketing, an emerging way of advertising, is making a buzz everywhere.
Remember the last time you went down to a shop for a mobile top-up! Surely, Paytm and freecharge have wiped those memories off from your mind. With bank ki branch aapki jeb mein and Ab har wish hogi poori, mobile has definitely become a device which actually make dil jo chahe paas laaye happen.
With more than 200 million smart-phone users and astounding growth of e-commerce industry, India is all set to become 'Digital India' very soon. And all across the globe the scenario is no different. With the help of unstoppable research and development in electronics, mobile is what everyone carries in the pocket along with a hanky, money and keys.
As every industry, be it banking or manufacturing, be it e commerce or food industry, is making its presence on mobile, how would the marketing industry be left behind. Marketing through mobile or in simpler words, Mobile marketing has definitely become the 'new black' in the advertising world. Once, the industry led by ad-films or billboards, has crossed the traditional ways of branding a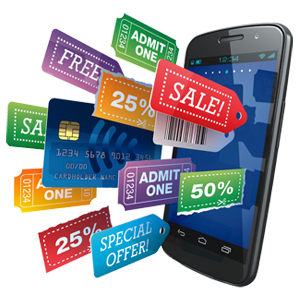 nd promotion to arrive at this innovative way of reaching customers.
Where the conventional means of advertising like ad films and billboards are still trying to mark their presence, with QR codes, location-based marketing, mobile image ads, mobile search ads, SMS, WhatsApp, Instagram and app stores, mobile marketing is taking a giant leap forward. It is definitely the smartest way of advertising. It has the abundant freedom, where brands can go at their highest creative peak to reach the target demography.
For example, when Instagram decided to become a platform for branding and promotion, Warby Parker an American spectacles company, made a full throttle use of Instagram by running a creative ad campaign which asked users to click pictures for them and encouraged users' photography skills. This gave them uncountable followers. This creative use of mobile marketing gave Warby Parker a whole new face as a brand. Many brands having a creative mobile marketing knack are popping out of your mobile screen right now. Is your brand one of them!!
Northpoint Centre Of Learning has designed a post graduate program in Marketing Communications with a specialisation in Advertising, Media Management and Digital Marketing Communications, which will encourage a digital and cutting edge advertiser in you. So, to make your online posts branded, check out this exciting course.