It isn't every day that you open the website of your college and are stunned by the beauty of the college campus. Even rarer? Reaching that campus and realizing that the pictures pale in comparison to the beauty before your eyes.
Stacked row upon row of wood, stone and glass is the Northpoint Centre of Learning, gleaming amongst sheets of torrential rain, enhancing the stunning landscape and the architecture of the buildings.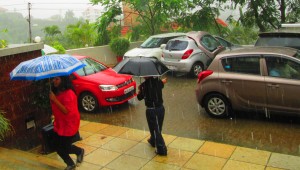 Day Zero – the day of arrival began on a note of chaos! Suitcases, students, parents and coordinators all weaving around each other was a sight to behold. The evening progressed with the introductory hellos, apologetic forgetfulness with names and the novelty of meeting unique personalities – our current batch mates and future colleagues. A sense of promise and excitement was palpable.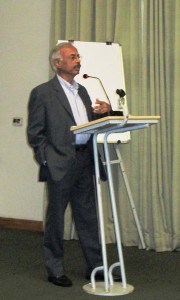 We stood proud on Day One, dressed in our formal attire, well aware that we were the 42 chosen students from all over the nation. Mr. Prem Mehta, Chairman of Northpoint, Mr. Partha Rakshit, former MD of Nielsen India, and the other faculty of Northpoint jointly welcomed us to the institute.
Mr. Mehta shared with us the genesis, journey and philosophy of Northpoint. He elucidated Northpoint's objective of "Building Actionable Knowledge"; knowledge that provides solutions, creates deliverables and results in a sense of great satisfaction.
Mr. Rakshit then spoke to us about the ties that bind Northpoint and Nielsen, the leading market research firm in the world and the prospective employers for the marketing research students. This partnership was formed to fill the lacuna for a specialised programme in Marketing Research and inadequate coverage of market research modules in full time MBA programs in India.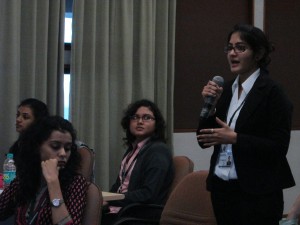 The general introduction was followed by a specialised session for both the programmes of Marketing Research and Marketing Communications. In the individual session for the Marketing Researchers, Mr. Rakshit gave a comprehensive introduction to the modules of the program. The rest of the session was dedicated to formally acquainting the students with Nielsen India, the marketing research industry in India, and the professional ethics required for a successful career in the industry.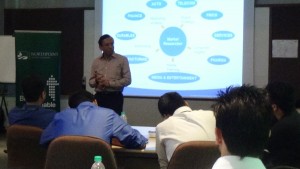 Simultaneously, the Marketing Communication students were treated to a special presentation by Mr. Prem Mehta. As one of the most eminent figures in the advertising industry, Mr. Mehta was able to impart valuable insights into the subjects of mass media, advertising and the digital industry. The lecture touched upon various subjects and was generously layered and enriched with industry anecdotes. The session closed with a question answer session, where Mr. Mehta enthusiastically answered students' questions.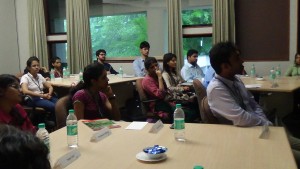 Now, the students of Northpoint, 2014-2015, stand poised for a year of opportunity, excitement and most importantly, learning.
By Bhakti Chachada, Kaveri Chandrashekar and Trivikram Chausalkar
PGP 2014-15