A brilliant compilation of Transit OoH Media campaigns reaching out to thousands who are on the go, everyday.
Millions in India travel by public transport, daily. Apart from Babas reaching out with their '100% Guarantee' bills in train compartments, no one really reaches out to this large collection of audience that have a very decent attention span.
Transit Out of Home Marketing is the kind where the advertisements are placed or installed in places where the consumers see them when they're travelling.
The advantage of this type of OoH (Also read : Digital OoH) is that its reach is vast and is bound to engage the audience better since they spend a good amount of time travelling and have nothing much to do during that time. The scope for experimentation is limitless as you can not just utilize transit shelters like train, metros and bus stations but also any vehicle you want.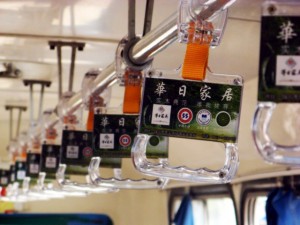 The sheer brilliance exhibited in these 5 Transit Out of Home executions will tell you how it's done.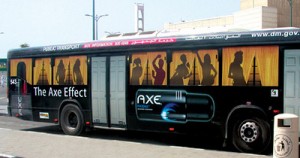 This is a bus wrap advertisement that depicts a house of an axe user who is a babe magnet.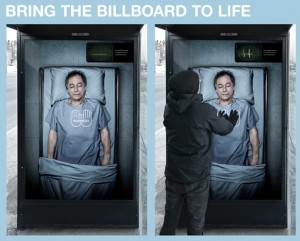 This clever ad had a billboard installed inside a bus shelter that shows a man on a hospital bed whose heart had stopped beating indicated in the electrocardiogram monitor. It engaged the watcher to place their hands on the chest of the man which in turn would resuscitate him thus giving them a feeling of having saved a person. This was a brilliant campaign to increase people's interest in a career in healthcare.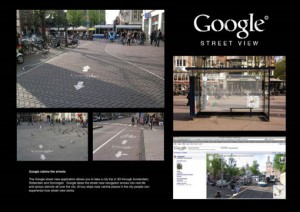 Google is always coming up with ways to floor us with their inventive ideas not just in products and apps but also in Advertising Campaign and Marketing strategies. They literally claimed the streets while promoting their Google Street View app by spraying stencils all over the streets and bus shelters at prominent locations to give people an idea as to how this direction providing app works.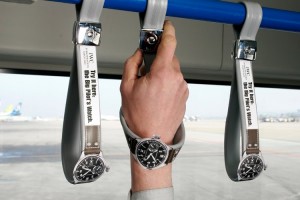 This transit marketing campaign by the agency Jung von Matt/Alster for the IWC Watches executed a brilliant guerilla marketing strategy by designing bus handle straps with the images of their Big Pilot Watch to give the handle holder a chance to see how the watch would look on their wrist. It's not just the strategy that bowls you over but even the placement is clever since this was used in the transit buses that take you from the airport to the airplane.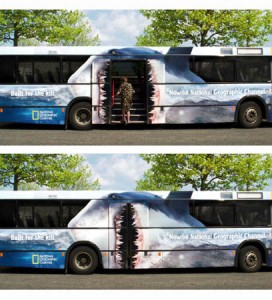 This bus wrap ad was for promoting a new show by National Geographic. The tagline "Built for the Kill" is emphasized in the idea that to ride the bus you need to walk into the jaws of the shark which are strategically placed as the doors of the bus.
India although is ready for such brilliant strategies but the biggest need of the hour for all the capable advertising agencies is hiring brains that can come up with such jaw dropping strategies.