Northpointers spend a delightful day at an Old Age Home for the visually challenged in Khandala run by the National Association for the Blind (NAB)
"Old age, they say is a difficult period. One of the major price that one has to pay in old age is independence."
At Northpoint, when we teach our Northpointers how to be successful professionals, avid learners, we do not forget that it is equally important to make them better humans. And this is not a part of our curriculum, it is our responsibility as an institution.
This responsibility resonates in the name of the council for conducting social outreach programs. 'Kartavya', a body consisting of Northpointers, inculcating in them the importance of Corporate Social Responsibility. This reigns of this body are passed down from one batch to another, every year.
Kartavya recently actioned their 1st major initiative, which was a trip to an Old Age Home in Khandala for the blind run by the NAB, under the aegis of the Lions group.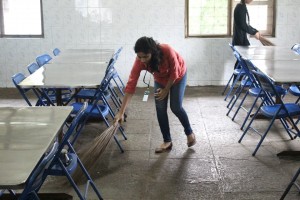 Even though the Kartavya Team was allowed interaction with the inmates between 3-5 pm, they made good time out of it. Along with Chef Rupesh (loved for his delicious food at Northpoint) and his team; tea and biscuits were served to the inmates. Northpointers volunteered to clean up the entire home and were showered appreciation by the inmates. Since the home was organizing an annual Ganpati Pooja, palm trees were provided as decoration to them.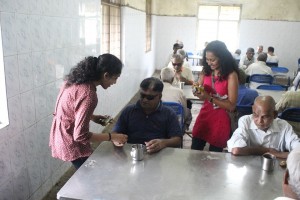 "Together, we hoped to make a amazing difference being with such wonderful people. We spend love and we earned love," was a common sentiment after the entire initiative from the Kartavya Team
Here's a delightful video capturing the entire experience;