The rivalry between Samsung and Apple unfolded one of its most compelling chapters on the day when iPhone 6S was launched
Humpty and Dumpty were in the same class. Humpty had overwhelmed the entire school with his smartness. He was admired by all the teachers. And other students followed his example. However, Dumpty was not less either. Being an affable person, he had huge social circles. Known for their fights and long running rivalry, Humpty and Dumpty never missed a chance to show each other belittle. On one of the annual days, Dumpty made his mind to ruin Humpty's performance. No one really knows what he did to deal with Humpty's growing popularity.
Similarly, no one was aware of what Samsung could do to deal with Apple, until they launched Galaxy S6 edge+.
Samsung decided this time to innovate with marketing and promotion strategy, if not with design. It used the most powerful weapon to ruin the launch of the all new iPhone 6S. When Tim Cook, CEO of Apple, was busy presenting the next generation iPhone 6S to the world, Samsung did something amazing with the Google Ad Words to promote Galaxy S6 Edge+.
If one would have tried searching iPhone 6S on its launch day, he/she would have seen Samsung's Ad Words on Google, asking if you're sure about 6S and not the Galaxy S6 edge+. Samsung made a smart move and let Apple feel the heat with their coolness quotient.
Samsung tried holding all the aces with the S6 Edge+. While incidentally the names of the phones match, even their smart features compete fiercely with each other. Samsung captivated on the former factor. With this innovative marketing strategy of Ad Words as Samsung tried capturing the market, this rivalry doesn't seem to come to a dead end just like that of Humpty and Dumpty. Now, it would be interesting to see how Apple will give it back, but until then, you decide which S you would want, the one before 6 or the one after it.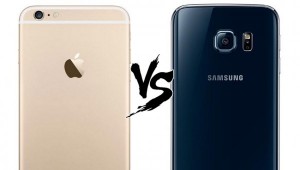 Study of such interesting marketing strategies is part of the Marketing Research course at Northpoint Centre of Learning. To find out more, visit http://www.northpointindia.com/PostGraduatePrograms/MarketingResearch.aspx