Leo Burnett, one of the largest advertising agencies has carried itself as a Humankind communications agency through its work since its inception. The simple vision of truly connecting with people by keeping brand's purpose at the core, has gained Leo Burnett widely spread clientele and strong presence across the globe. Being an eighty year old organization, Leo Burnett holds strong experience in predicting accurate upcoming trends which will influence the communication industry.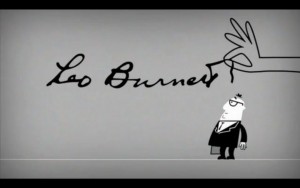 Tan Kien Eng, CEO, Leo Burnett Malaysia shared his insights about the ruling trends in the global advertising world. He has been leading Leo Burnett Malaysia successfully for past couple of years. Through the following bullets he conveys how important it has become to spread 'actions' through 'advertisements' for better brand building in future.
World's Most Desirable Feeling: 'Safety'!
The simple virtue of humanity sometimes falls apart because of the baleful circumstances worldwide. But, brands are being responsible by coming up with ideas and products which can make world a safer place. Samsung transformed the idea of 'Drive Safely' into reality by installing wireless camera at the front of a truck. The footage of this camera was then viewed on the rear part of the truck for cars driving behind it. This made travelling safer for the drivers by helping them identify the twists and turns which lay ahead instead of mere anticipation of the road.
Future of Screens Is Here!
The massive increase in the demand for content has challenged content makers to bring upon innovative ideas to the surface to connect with the audience. This has also raised the growth in the number of screens that are viewed worldwide. Honda's "The Other Side" puts across the futuristic idea of two-way screens. This film completely changes the way YouTube is viewed. During the screening of this film, audience realized that pressing 'R' key would show the narrative hidden below the surface.
Time to 'Show' The Story than Just Telling!
Stories are the most interesting part of a human life. People read them, write them, experience them or tell them. And, brands must show them. Brands must capture the stories which keep people engaged by resonating with their minds. John Lewis executed the exact same idea in 'Monty The Penguin'.
Go Iconoclastic!
Industries like Marketing, Communication, Brand building, Public Relations offer the most influential course of work. The reason is extremely simple yet important. They influence culture of the society. They influence lives of people by disrupting the conventional beliefs like gender inequality, objectification or racism. Procter & Gamble brought a wave of change with the campaign "LikeAGirl" and made many women feel confident.
Globally Social!
Last summer, the videos of ALS ice bucket challenge undoubtedly dominated the social network in the every corner of the world. Rather, it became the biggest social initiative on the social networks. More than 17 million videos across the globe raised $220 million for ALS research.