Digital OOH or digital signage as called by the old school is making its presence felt in India. Read more on how this would be a booming industry within advertising and who has the key to being successfully absorbed in this growth chart.
The Next Big Thing
Advertisements from a newspaper or a magazine have a relatively less attention span leave alone a high retention rate.  But it will be striking to a see a Reebok HexRide shoe hanging by a string inside the panel of a bus shelter, won't it? This is how Reebok's Out of Home (OOH) campaign caught the eye of consumers in metro cities of India back in 2008. A lot of industry experts will remember this campaign which caught the eyes of consumers. Although on a small scale, 141 Wall Street, the OOH arm of Bates 141 did manage to target the fashion and fitness conscious high end audience between 15-30 years.

Post 2010, the boom in digital advertising has seen a rise in digital marketing budget spends by clients but big players in sectors like FMCG, Entertainment, Automobile and Telecom etc. still go for OOH campaigns since they see a lot of potential in them, especially in India. The Industry on the whole has gradually started to move from the traditional approach of OOH to Digital OOH. Industry insiders reveal that there are fewer takers for non-digital signages due to the heavy real estate monopoly that exists, especially in big metros.
In case of developed countries like Australia, UK or US this transformation has already taken place. Now, the huge Indian market is reacting positively to it. Digital OOH is the new age creative medium that will revolutionize the whole business of advertising and communications.
Non Digital vs Digital
A traditional approach towards OOH can be hoardings, billboards, posters or even cut outs. This has its own limitations in terms of financial investment and outcome. Also, in India the market for OOH looks to be extremely saturated, making it difficult to get the space that can really make an impact. Digital OOH can be a great breakthrough in this scenario.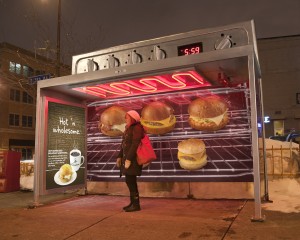 vs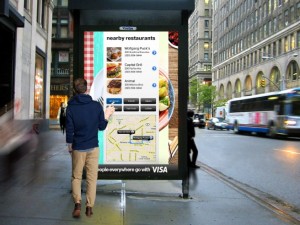 Digital OOH includes, digitalised billboards, small or large digital or LED screens in public areas. Also, backlit or slim-lit display options are also used by a lot of people.  So right from a small screen in the bus to a large display on the airport, a lot of options can be explored.
The advantage is that it allows more freedom and choice to media buyers. It will also create a scope for advertising agencies to give creative solutions to their clients. Such parallel campaigns can be more impactful at times.
Fastest Growing Segment Needs Trained Professionals
A report released by Ken Research last year titled 'India OOH Advertising Industry Outlook to 2019-Digital OOH and Transit Media to Steer the Growth' stated that Digital OOH is the fastest growing segment in India.
Two very important reasons stand behind this growth;
# The out of home spending of Indians has risen exponentially. More and more people are eating out, shopping or spending time in malls. They are even travelling through highways and airports quite often.
# Whether we agree or not, infrastructure has developed rapidly. There are big roads and highways; tall landmark buildings in the cities have encouraged the use of digital signage, LCD screens etc.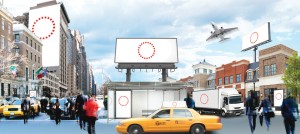 Now, there is no looking back from here. People will consume more data even while being in public places. All it needs is a blend of creativity and a clear understanding of your target audience. Brands are ready to explore new territories and a creative Digital OOH makes a great Social story. With this level of growth, the OOH industry will be ready to take in fresh and young talent from who are trained in the field.
Dentsu Aegis Network and Northpoint Centre of Learning have understood this need and have launched 'Post Graduate Program in Out Of Home Advertising (The PGP-OOHA). Designed to develop future managers, the 'Out of Home Advertising' course is a 6-month fast-track post graduate career program.  It is designed to give a thorough working knowledge of Out of Home Advertising & Communications including retail, rural and experiential and how they are all inter-related.